Installing Toilets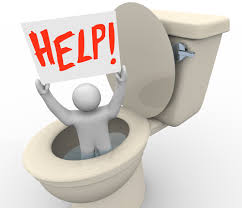 On average nationally, toilet installation or replacement costs $347, with most homeowners spending between $200 and $500.
Installing a new toilet might not be the most thrilling home project, but it's definitely something that needs to be done. Depending on the needs of your family, there can be a wide range of toilets to choose from and toilet installation prices to match that range. The first step is finding a licensed professional who can help you determine what will be right for your home and your plumbing. If you're installing new plumbing as well, then this can be something to consider while that's being implemented or while you're designing your bathroom. Once you decide on a place and a pro, then there a few common factors that can affect the cost to install a toilet.
Toilet Types
The new toilet you choose will be one of the biggest factors in toilet installation prices. There's a huge variety of toilets to choose from, and with that comes a range of prices. Basic, round bowl white toilets with a two-piece design, meaning the bowl and tank are separate, will be at the lowest end of the spectrum. These basic toilets will keep the cost to install a toilet low. Sleeker, colored toilets will bring the price up. And beyond that are toilets with special features like heated seats, which will raise toilet installation prices the highest. The cost to install a toilet with fancier toilet models is typically more expensive because it is more complicated.
Extra Labor
Sometimes with one-piece toilets, pros will charge extra for hauling a heavy toilet around or up stairs. This is something to factor in if you've decided on a one-piece model as this might factor into the cost to install a toilet.
Existing Plumbing
If any of the pipes or lines from your existing plumbing needs to be repaired or modified to fit with your new toilet, then that will be an extra cost. Also, if the floor below or around the toilet area has been water damaged, this will bring toilet installation prices up. However, if you're starting your bathroom from scratch, then there should be little getting in the way of a straightforward installation, which will keep the cost to install a toilet down.
All in all, installing your toilet shouldn't be too expensive. Toilet installation prices are mostly determined by the toilet you choose as well as the pro doing the work. Figure out your budget before you go toilet shopping to ensure that you pick something that will fit within your cost constraints and will keep toilet replacement prices at a reasonable level. And when considering professionals, make sure to talk to at least three professionals before choosing someone who you trust. From there, this should be a relatively straightforward project that could be done quickly.